What we believe
We believe that Jesus Christ is the Son of God, who died to
take the punishment for our wrong actions, our sin, and who was raised
from death, defeating sin for all time.
The Bible says that God loved the world so much that he gave
his one and only Son, so that everyone who believes in him shall not
perish but shall have eternal life. (John chapter 3 verse 16)
Jesus came into the world for everyone because we all do
wrong things. The good news is, that if we confess and repent (turn away
from doing what we know to be wrong before God) then God will forgive
us. We believe that there is only one way to God, and that is through a
personal belief in the Lord Jesus Christ and accepting that he took the
punishment for everything we've done wrong.
If you want to know more about the Christian faith, then please link to this page.
Believer's baptism
As a church we practice Believer's Baptism, that is baptism
by full immersion in water as part of a public declaration of repentance
and a desire to follow Jesus Christ. It signifies the end of our old
life and of being born again to new life in Christ. It speaks of
repentance and cleansing, of being united with Christ in his death and
resurrection, and of witnessing to the call of God upon our lives.
As the Apostle Paul says, 'We were therefore buried with him
through baptism into death in order that, just as Christ was raised from
the dead through the glory of the Father, we too may live a new life.'
(Romans 6:3,4)
Baptist principles
As a Baptist Church that is part of the Baptist Union of Great Britain we uphold the declaration of principle of the Baptist Union, which is:
1. That our Lord and Saviour Jesus Christ, God manifest
in the flesh, is the sole and absolute authority in all matters
pertaining to faith and practice, as revealed in the Holy Scriptures,
and that each Church has liberty, under the guidance of the Holy Spirit,
to interpret and administer His laws.
2. That Christian Baptism is the immersion in water into the
Name of the Father, the Son, and the Holy Ghost, of those who have
professed repentance towards God and faith in our Lord Jesus Christ who
'died for our sins according to the Scriptures; was buried, and rose
again the third day'.
3. That it is the duty of every disciple to bear personal
witness to the Gospel of Jesus Christ, and to take part in the
evangelisation of the world.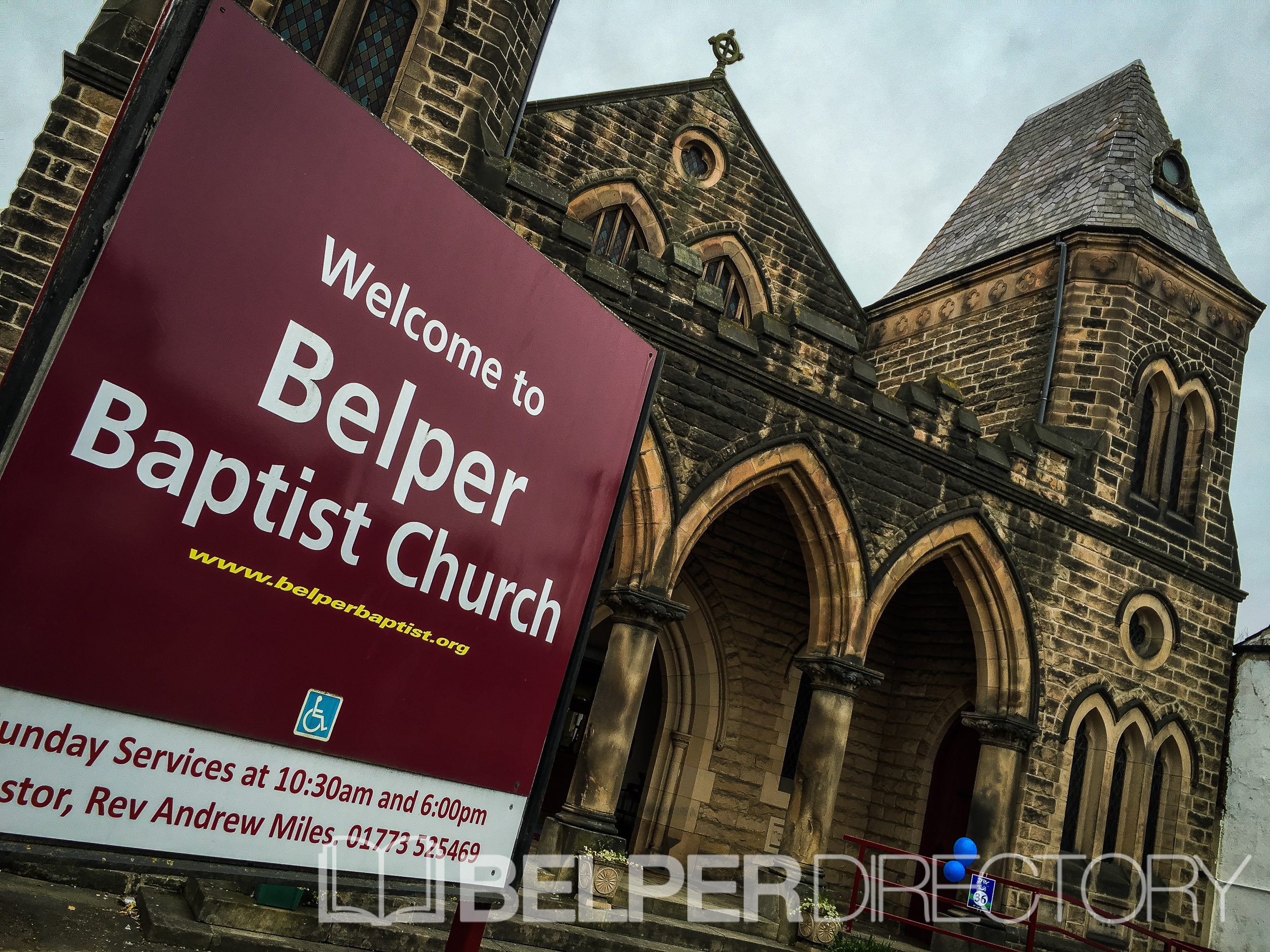 Working Hours :
Now Closed

UTC + 0
Monday

08:00 - 12:00

13:30 - 18:00

Tuesday

08:00 - 12:00

13:30 - 18:00

Wednesday

08:00 - 12:00

13:30 - 18:00

Thursday

08:00 - 12:00

13:30 - 18:00

Friday

08:00 - 12:00

13:30 - 18:00

Saturday

08:00 - 12:00

13:30 - 18:00

Sunday

08:00 - 12:00

13:30 - 18:00