Belper Tackle & Gun
We are a well established Gun, Fishing Tackle and Sporting Supplies shop.
We are always happy to give free expert advice about any Shooting, Coarse or Fly fishing related issues. Advice relating to the Purchasing and use of Bullet Rifles ,Shotguns, Amunition, Air Rifles and Pistols as well as useful information about many local fishing venues etc.
We are always looking to acquire anything from rifle scopes to modern firearms. Antique firearms (old,, damaged or Spare Parts) & Accessories collected, cleared, stored or disposed of with any legal documentation that may be required confidentially sorted on your behalf.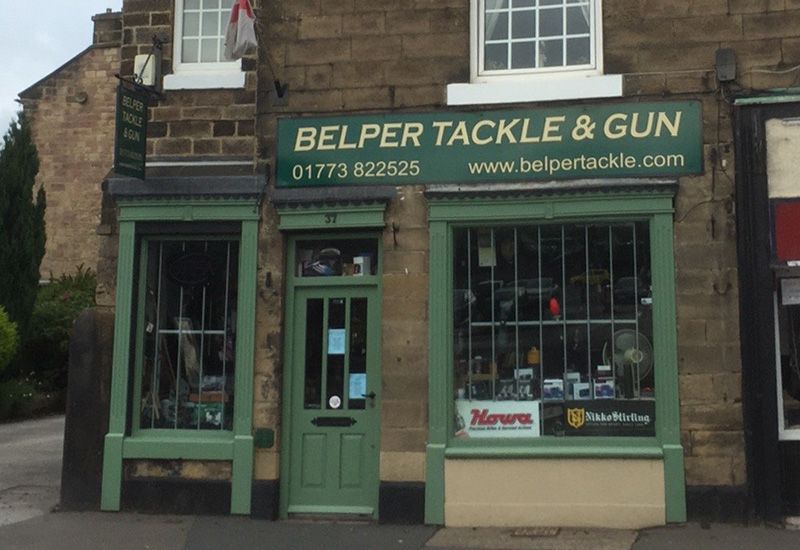 Working Hours :
Now Opening

UTC + 0
Monday

08:00 - 12:00

13:30 - 18:00

Tuesday

08:00 - 12:00

13:30 - 18:00

Wednesday

08:00 - 12:00

13:30 - 18:00

Thursday

08:00 - 12:00

13:30 - 18:00

Friday

08:00 - 12:00

13:30 - 18:00

Saturday

08:00 - 12:00

13:30 - 18:00

Sunday

08:00 - 12:00

13:30 - 18:00