Steve Bryan a qualified Paralegal, and member of the Institute of Para Legals. Steve is also registered on the Professional Paralegal Register.
'
Steve concentrates on your Will to ensure that your wishes are clear and carried out. Clients are visited in the comfort of their own home to give you the best possible service.
Other services include:
Lasting Powers of Attorney

Advance Decisions

Severance of Tenancy

Funeral plans

Will Storage.
Between 2008 and 2012 Steve built the Safeguarding Adults arrangements across the Derby City area. The Mental Capacity Act was introduced in 2007 and he led its implementation in Derbyshire interfacing across 8 other local authority areas. This allowed Steve to develop specific expertise in drafting client's Lasting Power Of Attorney and he is accepted as a certificate provider for mental capacity assessments by the Office of Public Guardian'.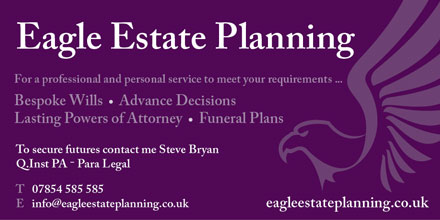 Working Hours :
Now Opening

UTC + 0
Monday

08:00 - 12:00

13:30 - 18:00

Tuesday

08:00 - 12:00

13:30 - 18:00

Wednesday

08:00 - 12:00

13:30 - 18:00

Thursday

08:00 - 12:00

13:30 - 18:00

Friday

08:00 - 12:00

13:30 - 18:00

Saturday

08:00 - 12:00

13:30 - 18:00

Sunday

08:00 - 12:00

13:30 - 18:00