The George and Dragon Pub is one of Belpers oldest and finest Pubs.
Serving Real Ales and making people feel welcome for over 200 years.
Situated on the main A6, at the north end of Belper, the George and Dragon has something for everyone.
A quiet corner, to sit and enjoy a pint from our excellent range
of Real Ales or maybe the open-plan section of the pub, with its large
wooden tables, is the ideal place for you and your friends to get
together.
In the summer our beer garden is a great place to enjoy your drink, along with views of the Derbyshire countryside.
As with all good traditional pubs there are plenty of activities for you
to join in with. We have teams in most of the local pub leagues and
Friday nights at the George have always been associated with some of the
best live music you will find in Belper.
Within walking distance of many of Belper's best restaurants, the George
is a popular venue for diners to gather before going onto their
restaurant or to continue the evening once the meal is finished.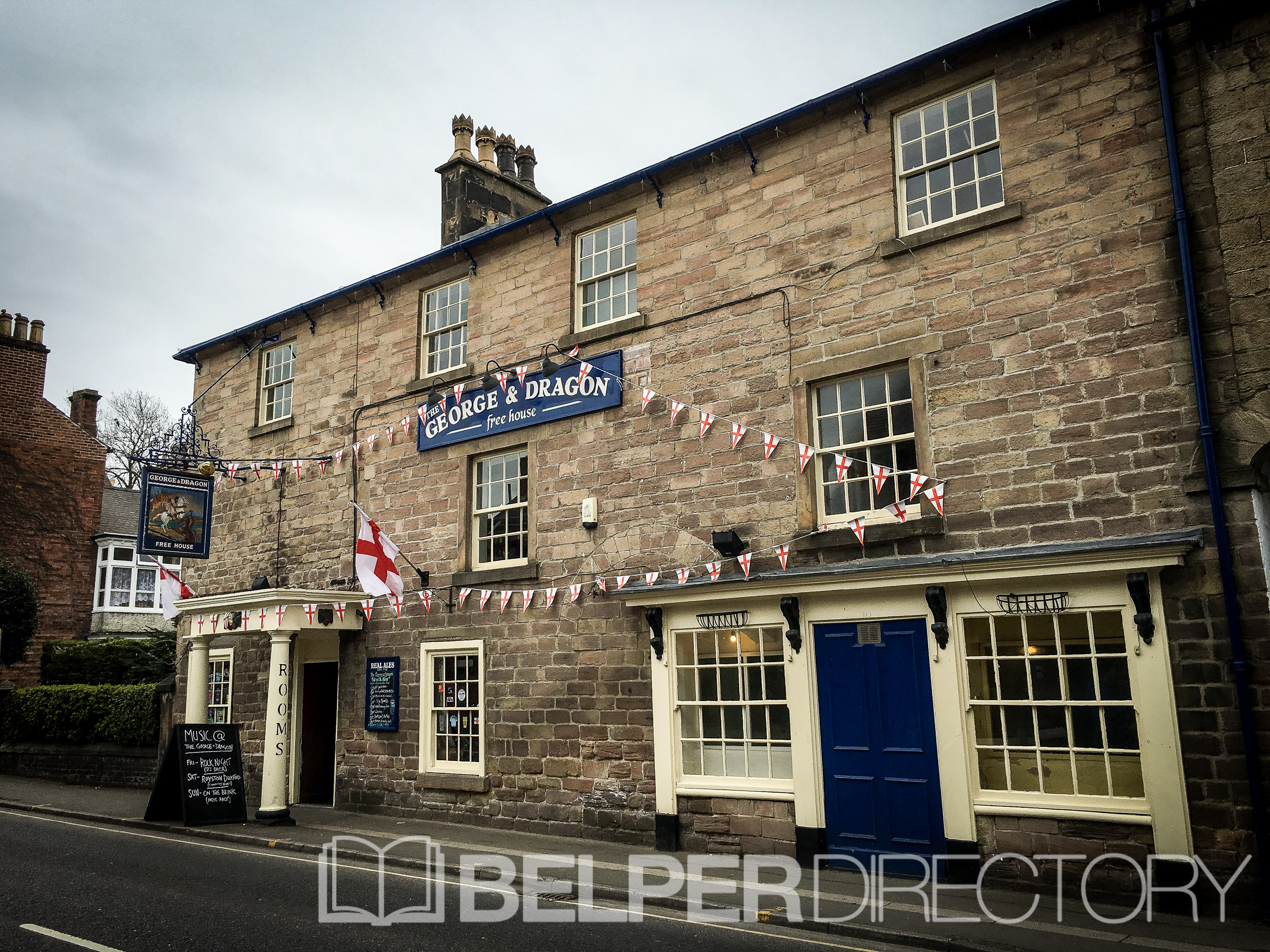 Working Hours :
Now Opening

UTC + 0
Monday

08:00 - 12:00

13:30 - 18:00

Tuesday

08:00 - 12:00

13:30 - 18:00

Wednesday

08:00 - 12:00

13:30 - 18:00

Thursday

08:00 - 12:00

13:30 - 18:00

Friday

08:00 - 12:00

13:30 - 18:00

Saturday

08:00 - 12:00

13:30 - 18:00

Sunday

08:00 - 12:00

13:30 - 18:00