James Beresford & Sons
Memorial Specialist
Founded in 1836 , James Beresford & Sons is proud to continues its tradition of providing excellent customer service and bespoke memorials – at affordable prices.
A memorial is a lasting tribute that acknowledges the life of your loved one. Let us help you design a memorial that is every bit as special as that person.
We offer a hand-crafted, bespoke range of memorials and headstones (included Islamic kerb memorials , Jewish headstones , Ukrainian memorials – and even pet memorials) , in our Derbyshire workshop at competitive prices and a service that's second to none.
We have a highly skilled team of Monumental Masons and Sculptors who offer a comprehensive selection of Lawn Memorials and Memorials , Cremation stones,/Tablets, Kerb Sets , Children's and Baby Memorials and Memorial Vases . All Memorials can be tailored to individual requirements , design, size , material , finish and flower facilities.
Tel: 01773 822 117 / Mobile: 07973 953 976
Give us a call to discuss your requirements , arrange an appointment or , if you're passing ,
Just pop in and see us . We look forward to welcoming you to our showroom in the near future.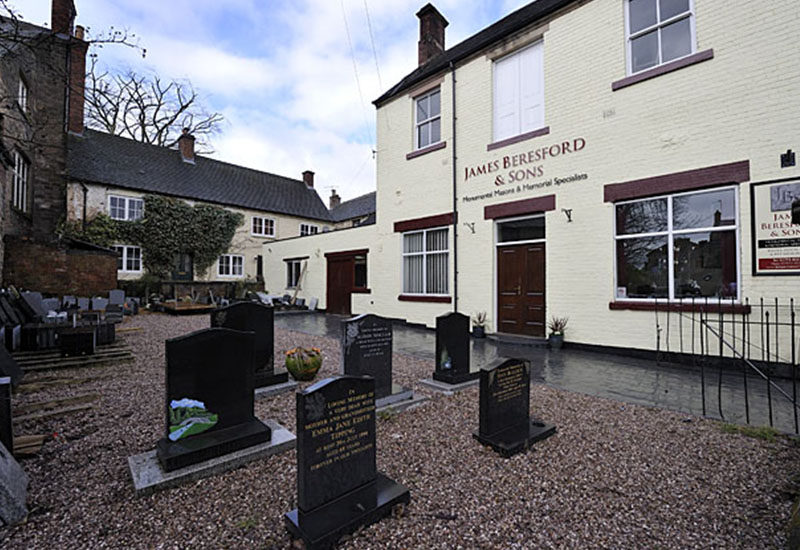 Working Hours :
Now Closed

UTC + 1
Monday

08:00 - 12:00

13:30 - 18:00

Tuesday

08:00 - 12:00

13:30 - 18:00

Wednesday

08:00 - 12:00

13:30 - 18:00

Thursday

08:00 - 12:00

13:30 - 18:00

Friday

08:00 - 12:00

13:30 - 18:00

Saturday

08:00 - 12:00

13:30 - 18:00

Sunday

08:00 - 12:00

13:30 - 18:00