Staff Simply offer companies all across the UK affordable fully managed recruitment solutions to help them recruit quality individuals.
As you know a firm is only as good as its workforce. There are no good firms or businesses that survive with an unhappy, unmotivated, and understaffed workplace. As a business, you need good people working for you and it goes without saying that you need to retain your best. This in turn builds a sense of permanence and creates experts within the company. This is exactly what we, at Staff Simply help you do, recruitment and retention.
We deal with permanent recruitment and charge a fee based on the recruited candidate's salary. So when one of our candidates gets placed in your firm, a percentage of their salary will be charged as our fee. If the person is not selected, the fee will not apply. We a determined to offer our customers an affordable and value for money service our fee is significantly lower than the market average.
Our recruitment fee of only 12.5% based on the candidates salary is significantly lower than the market average and with fantastic rebate schemes you know you are in safe hands.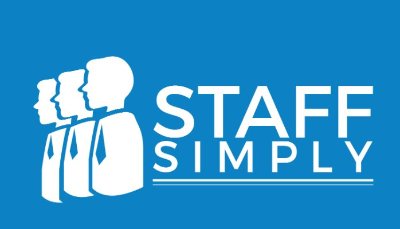 Working Hours :
Now Opening

UTC + 0
Monday

08:00 - 12:00

13:30 - 18:00

Tuesday

08:00 - 12:00

13:30 - 18:00

Wednesday

08:00 - 12:00

13:30 - 18:00

Thursday

08:00 - 12:00

13:30 - 18:00

Friday

08:00 - 12:00

13:30 - 18:00

Saturday

08:00 - 12:00

13:30 - 18:00

Sunday

08:00 - 12:00

13:30 - 18:00