Sweetings Home and Interiors is a family run
emporium, stocking a wide eclectic mix of
furniture, home
accessories and lighting to
complement your home. Based in their extensive period 3 storey
building, in Belper, Derbyshire. Where there are 12 showrooms
displaying a unique range of home furnishings. Sweetings are
ideally located to serve customers throughout Derbyshire and
Nottinghamshire and also operate a mail order service for customers
further a field.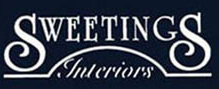 Working Hours :
Now Opening

UTC + 0
Monday

08:00 - 12:00

13:30 - 18:00

Tuesday

08:00 - 12:00

13:30 - 18:00

Wednesday

08:00 - 12:00

13:30 - 18:00

Thursday

08:00 - 12:00

13:30 - 18:00

Friday

08:00 - 12:00

13:30 - 18:00

Saturday

08:00 - 12:00

13:30 - 18:00

Sunday

08:00 - 12:00

13:30 - 18:00