Award Winning Bangladeshi Cuisine. 
Recent reviews include: best for miles around; food really is extremely good; full of flavour; lovely meal; we had a takeaway from Elaichi; great food, great service; every time the food has been very good; staff very friendly; very wide selection on menu; we have always got our takeaways from here; great place to relax and enjoy some top notch Indian cuisine; very friendly and welcoming; food very tasty and well presented.
Indian Cuisines Include: Tandoori – Tawa- Korahi
Chef's Specials Include: Chicken Mitali – Chicken Naryal – Matar Paneer – Dan Gali – Badami – Kofta Tarkari -Mili Juli Shabji Biryani.
Open Times:
Sunday to Thursday: 6pm – 11.30pm.
Friday and Saturday: 6pm – Midnight
84 Bridge Street, Belper, Derbyshire

T. 01773 826900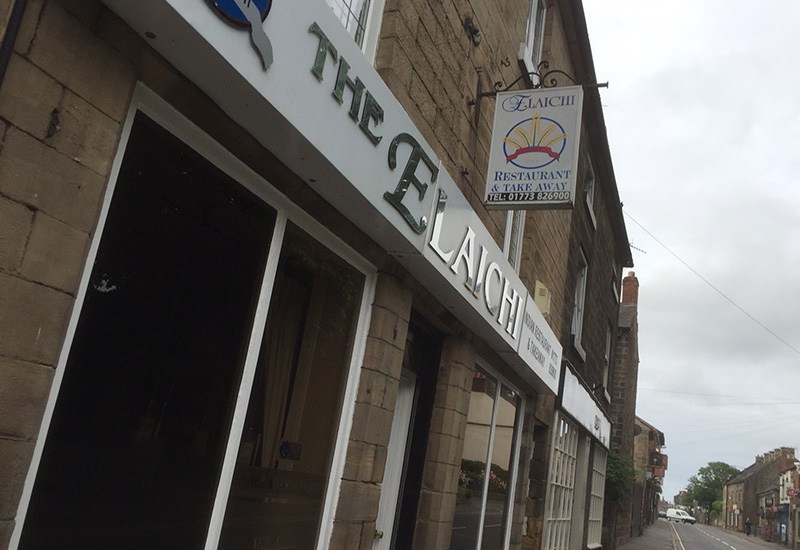 Working Hours :
Now Closed

UTC + 1
Monday

08:00 - 12:00

13:30 - 18:00

Tuesday

08:00 - 12:00

13:30 - 18:00

Wednesday

08:00 - 12:00

13:30 - 18:00

Thursday

08:00 - 12:00

13:30 - 18:00

Friday

08:00 - 12:00

13:30 - 18:00

Saturday

08:00 - 12:00

13:30 - 18:00

Sunday

08:00 - 12:00

13:30 - 18:00