Offering professional executive cars can whisk you away to the airport of your choice including East Mildands Airport, Birmingham, Manchester, London Heathrow, London Gatwick, London Luton, London Stansted, Liverpool and Doncaster Sheffield.
Pre-book our service, let us know your departure time and we'll make sure you are at the airport in plenty of time to enjoy your relaxing holiday.
Business Traveller? We can provide executive cars to take you to your chosen destination. We have clients who work alongside Rolls-Royce, Bombardier and Thorntons.
We're based in Belper and can cover the Amber Valley areas including Ripley, Heanor, Duffield, Eastwood, Ambergate and more, at competitive prices.
PLEASE NOTE. We do not offer Taxi services in the Belper and surrounding areas, we're strictly airport transfers and pre-booked business travel.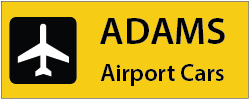 Working Hours :
Now Opening

UTC + 0
Monday

08:00 - 12:00

13:30 - 18:00

Tuesday

08:00 - 12:00

13:30 - 18:00

Wednesday

08:00 - 12:00

13:30 - 18:00

Thursday

08:00 - 12:00

13:30 - 18:00

Friday

08:00 - 12:00

13:30 - 18:00

Saturday

08:00 - 12:00

13:30 - 18:00

Sunday

08:00 - 12:00

13:30 - 18:00