Katie Weeds 1853 Hair Design Studio is Belper's newest, unique,
one-stop hair salon.  The traditional shop fronted salon, is located in
one of Belper's oldest buildings, which was constructed in 1853.
At the salon a warm, smiling welcome awaits you.
Our expert hairstylists take pride in ensuring, that all customers leave
feeling that they have had a positive, worthwhile and value for money
experience.
As a L'Oreal professional stockist, our aim is to
provide all our clients with an individual experience, resulting in
their desired look.
Katie Weeds 1853, can also now offer their clients hand and feet rituals, using CND
Shellac products, with our new, fully qualified beauty therapist.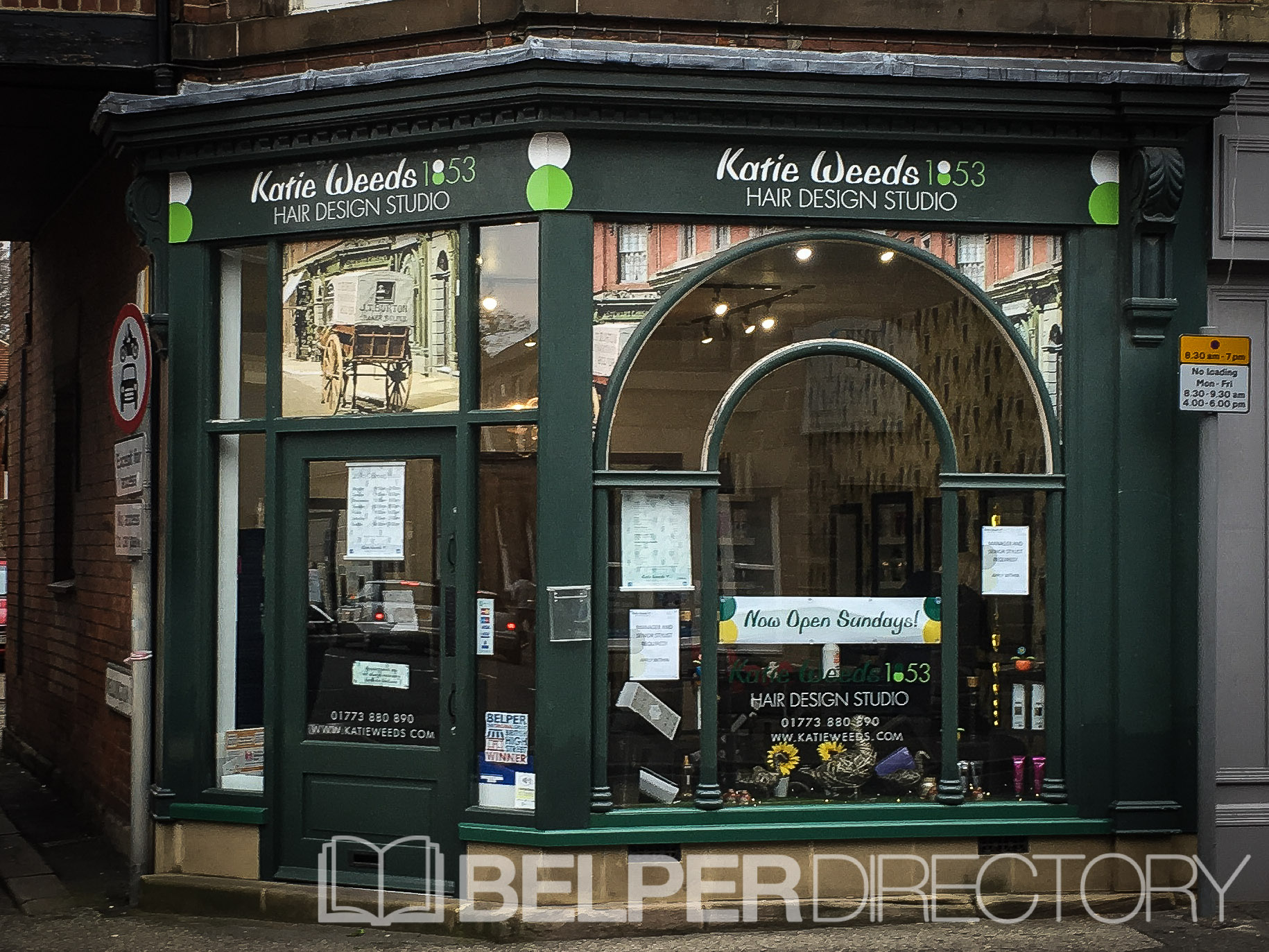 Working Hours :
Now Closed

UTC + 0
Monday

08:00 - 12:00

13:30 - 18:00

Tuesday

08:00 - 12:00

13:30 - 18:00

Wednesday

08:00 - 12:00

13:30 - 18:00

Thursday

08:00 - 12:00

13:30 - 18:00

Friday

08:00 - 12:00

13:30 - 18:00

Saturday

08:00 - 12:00

13:30 - 18:00

Sunday

08:00 - 12:00

13:30 - 18:00