Louis is a Director of Photography based in Belper and Derby shooting all over the UK and Worldwide. He has around 6 years experience shooting award winning short & feature films, music videos and commercials covering a wide variety of genres including Drama, Comedy, Romance, Horror, Action & Period Piece.
Louis' career started in theatre and live event lighting where he soaked up important lighting techniques that he has taken with him into his work in cinema. Upon leaving the world of theatre, he worked his way up the roles in the camera department; starting as a loader and DIT on a multitude of different productions then up to focus pulling for DP's such as Stephen Murphy (Line of Duty) before becoming a Cinematographer himself. 
If you or your business are looking to create a custom video promoting your products or services, Louis and studio3cine can help.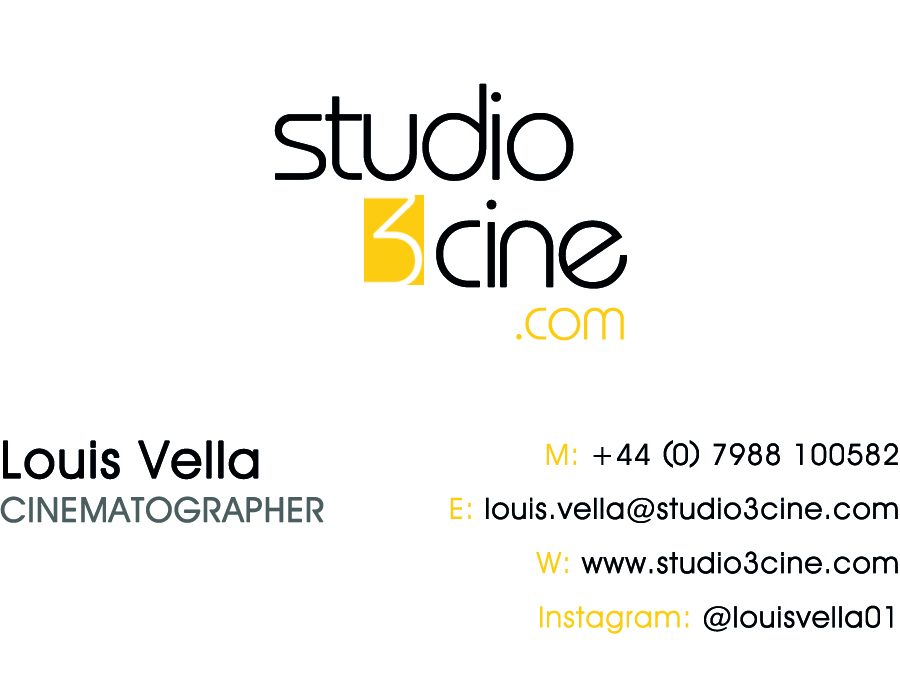 Working Hours :
Now Opening

UTC + 0
Monday

08:00 - 12:00

13:30 - 18:00

Tuesday

08:00 - 12:00

13:30 - 18:00

Wednesday

08:00 - 12:00

13:30 - 18:00

Thursday

08:00 - 12:00

13:30 - 18:00

Friday

08:00 - 12:00

13:30 - 18:00

Saturday

08:00 - 12:00

13:30 - 18:00

Sunday

08:00 - 12:00

13:30 - 18:00